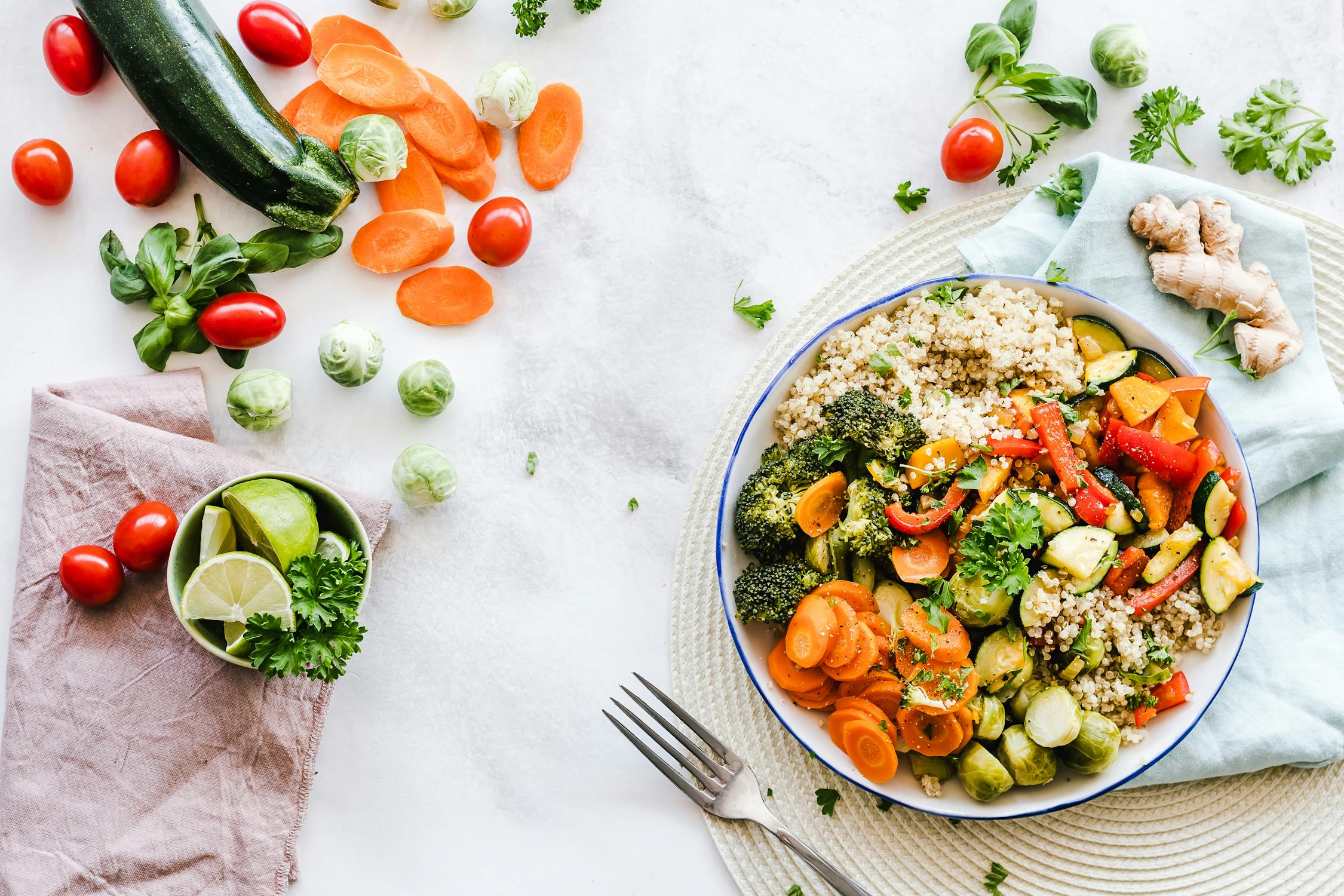 IMAGE SOURCE: © Ella Olsson/Pexels
According to Sunday's new rules, you can avoid heart disease through exercise and a healthy diet. The American Heart Association and American College of Cardiology guidelines were presented at an annual ACC conference on Sunday and organized by a group of leading physicians and researchers from the country.
Around 17 million deaths every year in the world occur because of heart disease and stroke. Cardiovascular disease is recognized to cause 840,678 fatalities in the United States according to the latest AHA statistics—approximately 1 death in 3.
"The intent is to pull together all areas for primary prevention into one single file, a kind of one-stop shop for prevention," Donna Arnett, co-chair of the writing committee of 18 people, said. "One of the unique additions in this guideline is that we approached it from the patient's perspective."
Co-Chair Arnett, is Dean of the College of Public Health at the University of Kentucky and an Instructor in the Department of Epidemiology. She went on to say, "For example, if clinicians are thinking about how to advise a patient on how to eat a healthy diet, they should consider that there may be cultural factors or economic factors at play. We encourage fresh fruits and vegetables, but for some patients with food security issues, they may not always be affordable or accessible. We want to understand and meet patients where they are; it's a fundamental focus of this guideline."
The panel of experts ensured that the social determinants were highlighted, providing particular examples in the guidelines, according to Dr. Joseph Yeboah, who was also on the writing committee.
"We see it all the time as health care providers. There are a lot of barriers," Yeboah said. He is an associate cardiology professor at the North Carolina Wake Forest School of Medicine. 
Yeboah, born and raised in Ghana, a western African country, went on to say, "We all come from different backgrounds and perceive disease differently. In some cultures, disease is something that hurts, and if it doesn't then it's not a disease."
"When you have high blood pressure, for example, it doesn't hurt. So, you have to let (patients) know there are consequences to high blood pressure," he said. "It's up to health care providers to address that barrier first so that the person will accept the treatment plan. The treatment plan should start with minimizing salt intake, exercising, weight loss and if needed, medications."
For adults over 40 years of age, the guidelines reiterate recommendations that doctors use a risk calculator to help assess the chance for a patient to develop the cardiovascular disease over the next 10 years—and that doctors then have a "client-patient risk discussion" before starting a patient on medications.
Here are some main parts in the guidelines which include distinct recommendations on cholesterol and increased blood pressure, as well as discussing obesity and diabetes. For example, the guidelines recommend the following for doctors:
Due to the danger of bleeding

, aspirin treatment should not be prescribed for prevention, except in patients carefully selected.

Doctors should address the use of tobacco and exposure to second-hand smoke at each visit and then guide patients to create a plan to quit smoking or prevent second-hand smoke exposure.
Specialists included dietary recommendations that include more plant-based foods such as vegetables, fruits, nuts, and whole grains, as well as those with fish, lean vegetables, or lean animal proteins. The guidelines also encourage physicians to inform patients on reducing trans fats, processed meat, refined carbs, and sugary drinks.
The guidelines point out that individuals who are "habitually high consumers of sugar-sweetened beverages" may discover a helpful substitute solution for low-calorie sweeteners on the way to water transition.
Related to exercise, the guidelines include advice that people participate in moderate-intensity physical activity for at least 150 minutes a week or 75 minutes a week at a powerful rate, based on the latest federal government guidelines.
Yeboah said it is essential for physicians to advise their patients on healthy living. "We go right to behavioral and lifestyle changes first to minimize cardiovascular disease risk, before adding medication."
Though many fields of cardiovascular disease prevention are covered by the guidelines, Arnett said the overall topic is quite easy. "Healthy living, with diet and exercise," she said, "is the primary line of defense in preventing heart disease."

If you need help from an experienced health coach you may directly contact us, we offer our services online for your convenience. If you want to discuss our strategy, contact us through our contact page, http://myhealthypotential.com/contact. 
Want more? To receive timely valuable suggestions such as this blog on a regular basis (Lite Members), or to gain access to group or personal coaching and risk calculators for heart disease and stroke, as well as to get our included lipid profile, fasting blood glucose and HgbA1c (Plus or Premium Members), and to get the best help for becoming a healthier version of you, we suggest you upgrade your membership now!